K-2 ADVENTURE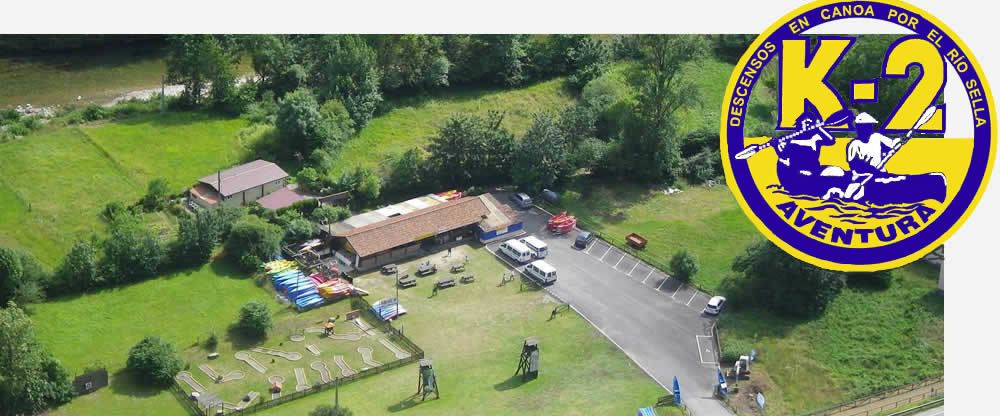 K – 2 Adventure is driven by a group of professionals adventure sport , especially canoeing and climbing. Born in 1995, already one of the pioneering companies in the field of active tourism and adventure sports in Asturias.
Our main goal since the birth of the company is to teach and promote the enjoyment of adventure sports safely and respect for nature, in addition to bringing all our students for the most remote and wild places of Asturias.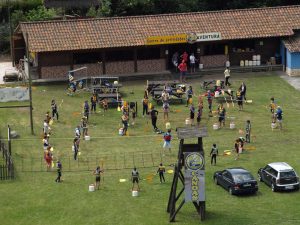 It was mainly our love of canoeing and magnificent arrangement having the Sella River for canoeing low difficulty and great beauty, which encouraged us to create K – 2 Adventure . In which we also have the best stretch of descent with about 4km journey of great beauty and tranquility, this stretch being the only frequented by customers of K2 Aventura.
The enthusiasm and love for our project, daily work and the response of our customers have helped us grow, expanding our range of activities to other sports where we have true professionals of different dispciplinas such as: canyoning or canyons, caving, rafting, surfing, hiking, archery… they are generally sports team or individual activities but where there is always one thing in common: direct contact with nature.
K2 Aventura created an Activity Center that features: Golf Mini- Golf, Archery, Adventure circuit, Own parking, Bar- cider house and a large recreational area where you can relax after performing any of our activities .
The professional team , the best equipment, quality and safety in K – 2 Adventure are indispensable and lead us to a different way of understanding leisure, contact with nature and adventure.
WHERE WE ARE
Las Rozas – Cangas de Onís 33550 ASTURIAS
T. 985 849 358 M.669 686 766 / 616 167 842
info@k2aventura.com
ACTIVITIES
If you like sports, nature and also have fun, we have much to offer you
NEWS
ALL OUR NOTICES IN YOUR EMAIL